The Nature Alberta Awards program began in 1976 with the presentation of the very first Loran Goulden Memorial Award. Since then, with the inclusion of four additional awards, Nature Alberta has recognized and honoured the contributions of nearly 100 noteworthy individuals. Each of these awards recognizes individuals for their commitment to the conservation and appreciation of Alberta's natural heritage and/or their support of Alberta's nature clubs.
Loran Goulden Memorial Award
Named for respected Alberta naturalist Loran L. Goulden, this award is presented to an exceptional individual in recognition of his or her outstanding contributions to natural history in Alberta. The award recognizes both specific and long-term aggregate contributions to any field of Alberta natural history. Recipients' accomplishments follow the example set by Loran L. Goulden to foster amateur natural history study, contribute to our knowledge of Alberta's natural history, support conservation of Alberta's natural heritage, show leadership, and be willing to share knowledge.
Frank and Alice Harper Memorial Award
There are many "unsung heroes" among the naturalist community. They are the role models who give whole-heartedly of themselves in carrying out the duties associated with keeping Alberta's nature clubs on track, active, organized and able to provide the services that are essential to clubs' continued existence. Frank and Alice Harper were two longtime naturalists with the Lethbridge Naturalists Society who exemplified those admirable qualities. This award, named in their honour, recognizes an individual's unassuming commitment and service to a local nature club, and their efforts to support the betterment, efficiency, administration, operation, and fulfillment of the club's mandate.
Honorary Life Member Award
From time to time, Nature Alberta honours outstanding naturalists or conservationists who have made substantial, lifelong contributions to Alberta's naturalist community through their commitment to and volunteer efforts in support of Nature Alberta. In recognition of their longtime efforts and significant impact, these individuals are made Honorary Life Members of Nature Alberta.
Volunteer of the Year Award
Nature Alberta recognizes individuals for their commitment to volunteerism, and for making important contributions that support their local club, Nature Alberta, or other initiatives that benefit Alberta's natural heritage.
Youth Award
In 2015, Nature Alberta established the Youth Award to recognize the efforts of young individuals who are active participants in and members of their local nature club or affiliate club. Youth Award recipients demonstrate a passion and appreciation for Alberta's natural history through their participation in regular club activities. Their keen interest in learning about Alberta's natural resources and natural elements of Alberta's wild environment makes them role models that inspire other young naturalists. To be considered for a Youth Award, individuals must be under 18 years of age.
Nature Alberta's 50th Anniversary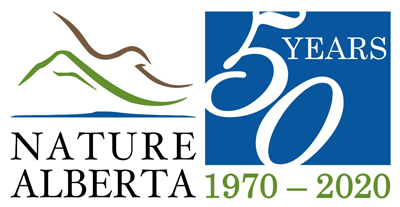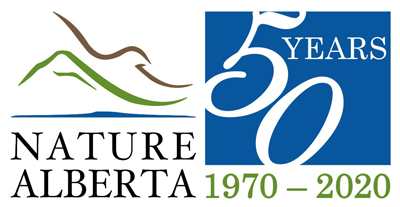 In celebration of Nature Alberta's 50th Anniversary year, through April 2021, Individual Nature Alberta Lifetime Memberships are only $10! Nature needs our help now more than ever — and there's never been a better time to show your support!
Nature Alberta is incorporated as the Federation of Alberta Naturalists under the Alberta Societies Act and is a registered charitable organization.
Registered Charity
#118913896 RR0001