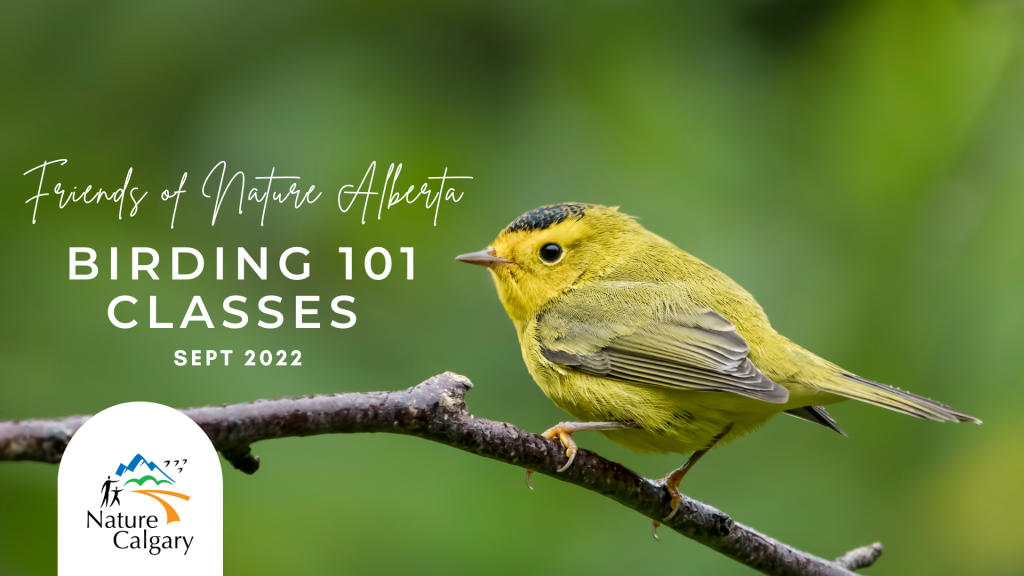 Join Nature Calgary for 4 online sessions to learn the basics of birding.
The evening online sessions run on TUESDAY NIGHTS (7:30 - 8:30PM) from Sept 6th to Sept 27th and will cover:
Equipment & Where to find birds (Tuesday Sept 6)
What to Notice when birding (Tuesday Sept 13)
Birding Behaviour Basics (Tuesday Sept 20)
Bird Habitats (Tuesday Sept 27)
This course is being offered to clubs who are part of Nature Alberta.  Please consider becoming a member of Nature Alberta if you aren't already. 
Register here: https://www.eventbrite.ca/e/birding-101-birding-for-beginners-nature-alberta-friends-tickets-399256074667
If you have questions about the course please email: communications@naturecalgary.com