Bird-Oriented Nature Clubs
Nature Alberta Publications
A Homeowner's Guide to Protecting Birds of Alberta
Important Bird and Biodiversity Areas of Alberta
Field Guide to Alberta Birds
The Atlas of Breeding Birds of Alberta
The Atlas of Breeding Birds of Alberta: A Second Look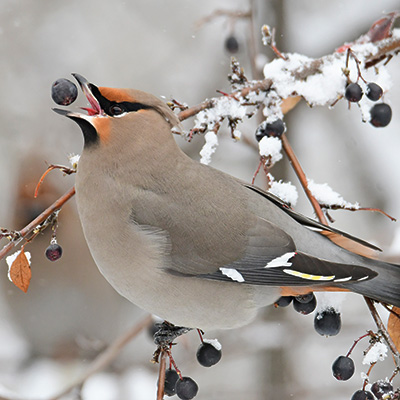 BY MYRNA PEARMAN
It is always a treat when a winter flock of Bohemian Waxwings suddenly descends on the cotoneaster bushes in our yard. No matter the weather, their constant trilling fills the air and they devour the berries with great flourish. Although always in constant motion, they usually allow close approach – a photographer's delight!
Read More
Nature Alberta's 50th Anniversary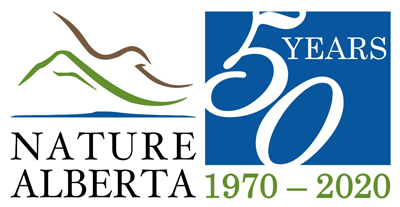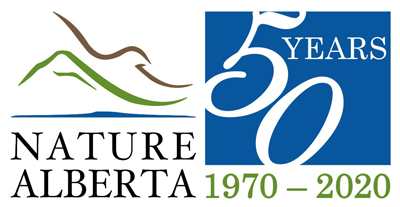 In celebration of Nature Alberta's 50th Anniversary year, through April 2021, Individual Nature Alberta Lifetime Memberships are only $10! Nature needs our help now more than ever — and there's never been a better time to show your support!
Nature Alberta is incorporated as the Federation of Alberta Naturalists under the Alberta Societies Act and is a registered charitable organization.
Registered Charity
#118913896 RR0001