Larch Sanctuary by Kory deGroot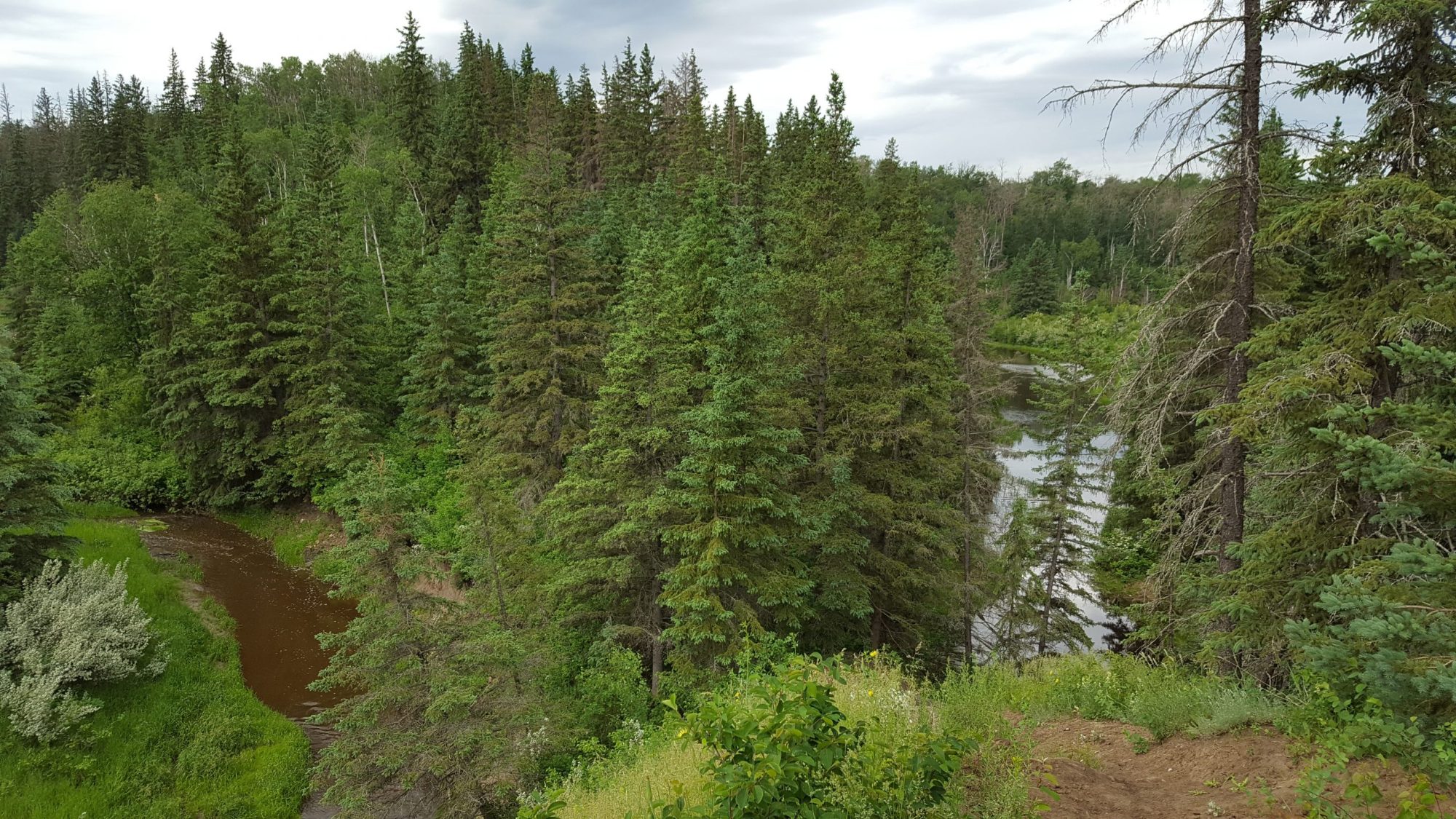 Alberta is a great place to live. It's a big beautiful province full of all kinds of natural wonders. This is where we introduce you to the diversity of wildlife and unique and interesting wild spaces that are part of our big Alberta backyard. Here you will learn about the Larch Sanctuary in Edmonton which is part of the conservation lands protected by the Edmonton and Area Land Trust (EALT).
If you live in the Edmonton region, there is a good chance that you've visited at least one of the many parks along the North Saskatchewan River. Edmonton is known for its famous river valley and interconnected park system. What you may not know is that there are some hidden gems along the creeks that feed the North Saskatchewan River. One of Edmonton's hidden treasures is Larch Sanctuary, nestled along the Whitemud Creek, south of the North Saskatchewan river.
Here are three reasons why you'll be amazed by Larch Sanctuary, your next natural destination in Edmonton, Alberta.
It has an oxbow lake!
What is an oxbow lake you ask? It's a body of free standing water that used to be part of a creek but due to erosion, the Whitemud Creek found the path of least resistance and left behind the curved meander that is now known as an oxbow lake. An oxbow lake provides still water for animals like beavers, ducks and fish to live. How cool is that?
The biodiversity is amazing! There is tons of wildlife!
The Whitemud Creek is a major wildlife corridor as animals make their way around and through Edmonton. During your adventure in the Larch Sanctuary, there is a chance you'll see our largest woodpecker, the pileated woodpecker, as well as many other birds, deer, coyote, moose, fox and many types of trees, shrubs and other plants.
We installed a Bee Hotel there!
Yup, you heard right. We want to make sure our pollinating pals have a place to sleep so we've built them a five-star hotel. You might be wondering "Don't bees live in hives?" and you are correct, but there are some types of bees that are solitary (that means they prefer to be alone). Some solitary bees nest underground, and some nest in tunnels. A tunnel could be a natural one in a tree, left by a burrowing beetle. Or, it could be in a bee hotel. They lay their eggs in the holes in the hotel and then in the spring the eggs will hatch and the bees will begin their important work of pollinating plants.
We recommend that you visit Larch Sanctuary in the summer or fall when the trails are dry. Feel free to download the self-guided tour booklet from our website to help you find your way. You can find it at www.ealt.ca/larch-sanctuary!
Nature Alberta is incorporated as the Federation of Alberta Naturalists under the Alberta Societies Act and is a registered charitable organization.
Registered Charity
#118913896 RR0001