City Nature Challenge – Nature Calgary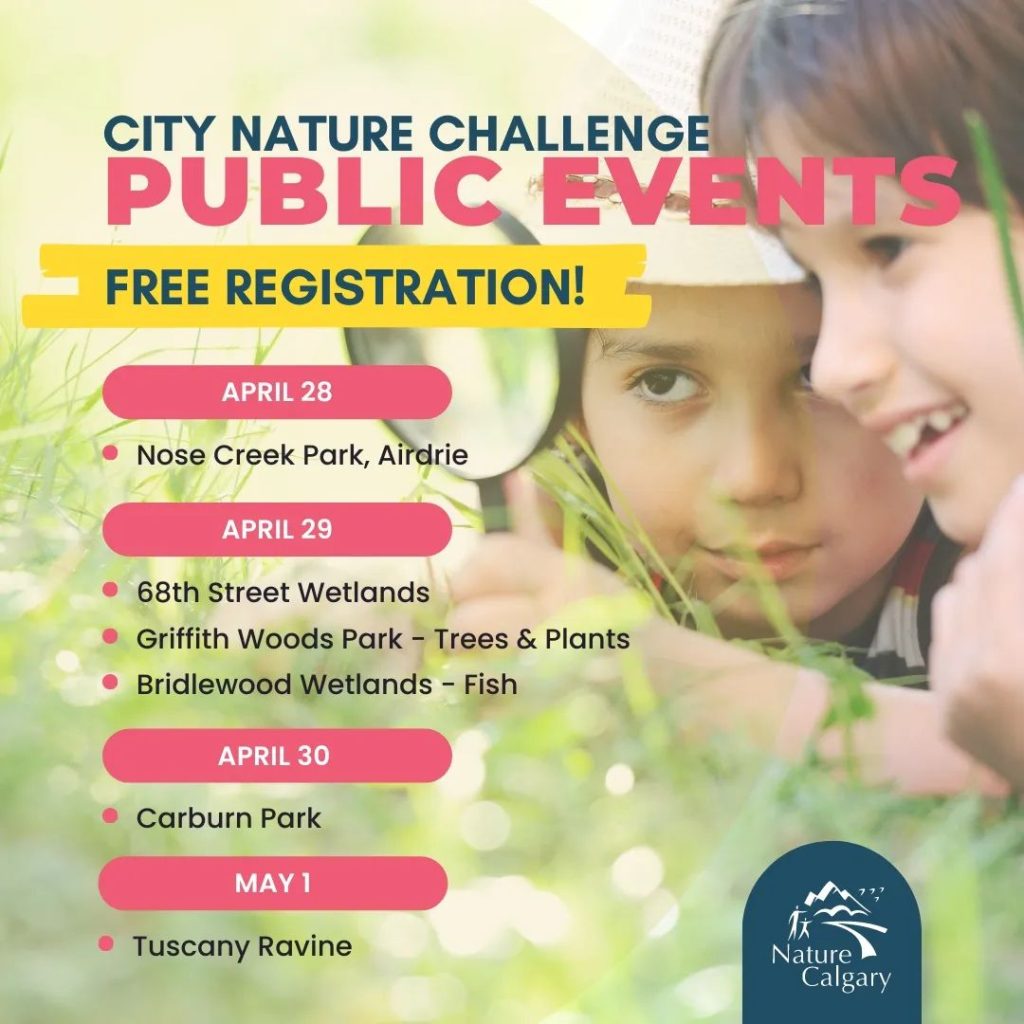 Check out all Nature Calgary public events for the City Nature Challenge happening this weekend!
They are all free! If you've ever wanted to join on one of Nature Calgary's field trips now is a great chance. Great fun for the whole family!
Find out more information on Nature Calgary's Facebook page.