Wildflower and native grasses seed collection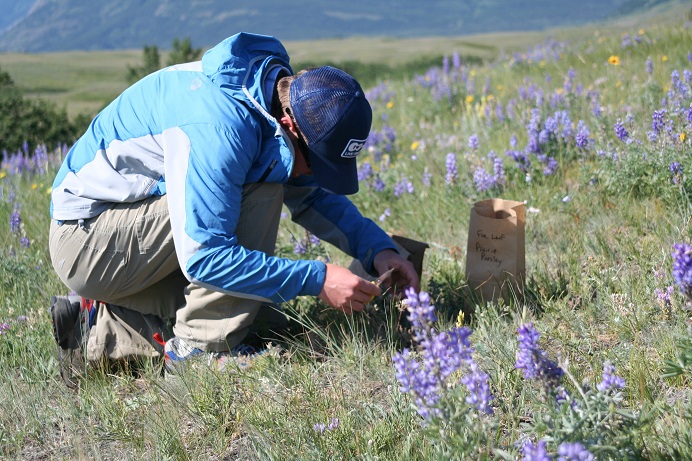 Wildflower and native grasses seed collection
Wednesday mornings, July 6 – August 31 and Saturday July 16, 2022
More than half the species of flowering plants recorded in Alberta can be found in Waterton Lakes National Park, making it an unsurpassed place to see flowering plants and help in the restoration of their habitat.
Waterton and Glacier National Park in Montana form the Waterton-Glacier International Peace Park.
Staff and volunteers from the Peace Park collect native plant seeds. The seeds are then grown to seedlings at Glacier's state-of-the-art nursery, after which they are returned to Waterton to help restore their grassland homes and fill our demonstration native plant garden.
Requirements:
Bring food, water and appropriate footwear and clothing for half a day outside
Volunteer Duties:
Travel to seed collection sites. In some cases, this may be a short hike and in other instances it may involve a few hours of walking. All sites will involve some off-trail hiking
Learn to accurately identify specified plants and pull or cut and bag seeds