Art Show "Ponds, Coulees, & Creeks"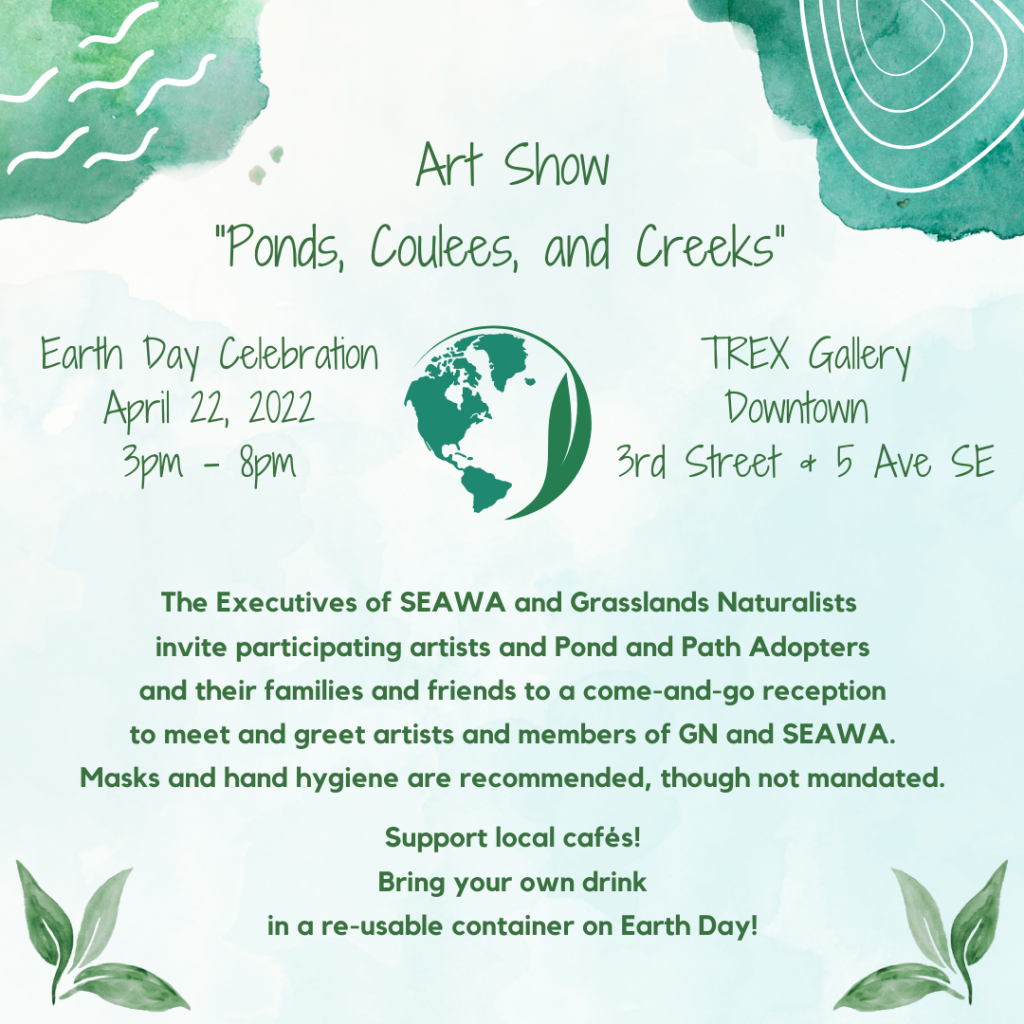 This art show opens to the public on Tuesday April 19.
It will be open from 12 noon to 5 pm,  weekdays until mid June.
The reception to meet the artists  is on Earth Day, April 22, 2022.
Come when you can, and as often as you like!
Thank you so much, artists for contributing to this interesting show!
We share the space with a traveling show of three indigenous artists.
Come, pond - er, and enjoy!