"To be a strong voice and an active champion for the greater appreciation and conservation of Alberta's natural environment."
To achieve our mission, Nature Alberta:
helps Albertans increase their knowledge and appreciation of Alberta's native species and natural ecosystems;
supports and promotes the activities of our member clubs and serves as an integrating hub for the network;
promotes the formation of new natural history clubs throughout the province; and
provides a unified voice for naturalists on conservation issues.
Nature Alberta's 50th Anniversary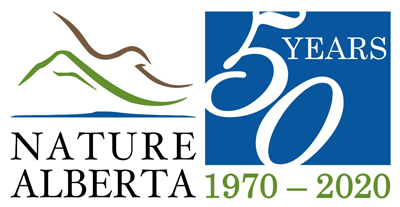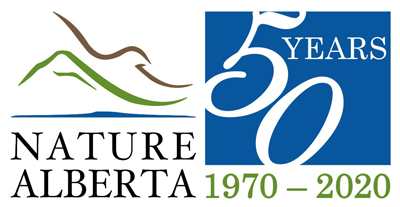 In celebration of Nature Alberta's 50th Anniversary year, through April 2021, Individual Nature Alberta Lifetime Memberships are only $10! Nature needs our help now more than ever — and there's never been a better time to show your support!
Nature Alberta is incorporated as the Federation of Alberta Naturalists under the Alberta Societies Act and is a registered charitable organization.
Registered Charity
#118913896 RR0001