Many of Alberta's landscapes have been progressively transformed by agriculture, industrial development, settlements, and other human activities. As a result, many native species, particularly those sensitive to human disturbance, have experienced significant contractions in range and declines in abundance. We can help reverse these trends by learning about specific conservation issues, speaking up to defend nature, and ensuring that our own activities are as environmentally friendly as possible.
Nature Alberta's 50th Anniversary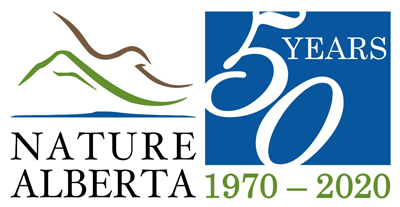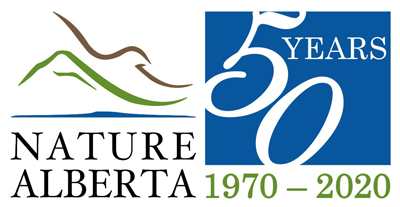 In celebration of Nature Alberta's 50th Anniversary year, through April 2021, Individual Nature Alberta Lifetime Memberships are only $10! Nature needs our help now more than ever — and there's never been a better time to show your support!
Nature Alberta is incorporated as the Federation of Alberta Naturalists under the Alberta Societies Act and is a registered charitable organization.
Registered Charity
#118913896 RR0001