John Acorn
John Acorn is an internationally renowned scientist, naturalist, author, and broadcaster, perhaps best known for his series Acorn the Nature Nut. We invited him to become Nature Alberta's new Patron in the fall of 2017, and he graciously accepted. We are very fortunate to have John, and his enthusiastic and whimsical approach to sharing his passion for nature, as part of the Nature Alberta family. Learn more about John Acorn.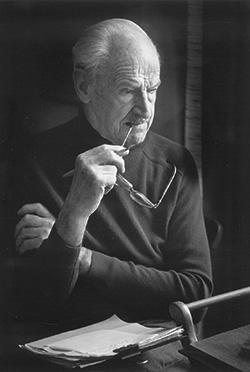 Dr. Grant MacEwan
Dr. Grant MacEwan was the first Patron of Nature Alberta. Dr. MacEwan was a well-known Albertan, with a long career in academia and politics, including eight years as the province's Lieutenant Governor. He was a prolific writer and a passionate environmentalist. He passed away on June 15, 2000. Learn more about Dr. MacEwan.

Nature Alberta is incorporated as the Federation of Alberta Naturalists under the Alberta Societies Act and is a registered charitable organization.
Registered Charity
#118913896 RR0001