Richard Schneider
Executive Director
Richard obtained a degree in veterinary medicine from the University of Saskatchewan in 1985 and a PhD in wildlife epidemiology from the University of Guelph in 1992. Over the past three decades he has been actively involved in biodiversity conservation in Alberta, working at the interface between science and policy. From 2002 to 2006 he served as Conservation Director and then Executive Director for the Canadian Parks and Wilderness Society (CPAWS) Northern Alberta Chapter. For the next 13 years, he was a senior researcher in the Integrated Landscape Management Lab at the University of Alberta. In 2019, he published Biodiversity Conservation in Canada: From Theory to Practice, which is now being used as a text by conservation students across the country. Taking on the role of Executive Director with Nature Alberta in 2020, Richard has returned to his roots in the conservation community.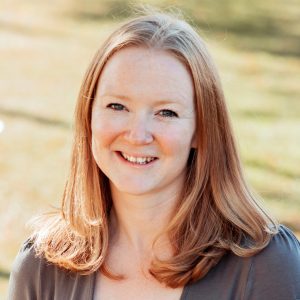 Stephanie Weizenbach
Program Director
Stephanie studied environmental and conservation sciences at the University of Alberta. She brings over 10 years of experience in program delivery and relationship building in the environmental non-profit sector. Steph gained hands-on experience rehabilitating injured and orphaned wildlife with Wild North, while also growing their education pilot project into a wildly successful, permanent program. She also advanced outreach initiatives for the Edmonton and Area Land Trust while working as part of the team to conserve natural areas in the field. Steph has contagious enthusiasm, innovative energy, and an eagerness to collaborate that is empowering Nature Alberta's network to connect our community through a love of nature.
Abigail Stosky-Rahman
Program Coordinator
Abigail has a Bachelor of Science degree in Biology and a Certificate in Biological Research from the University of Alberta. She has more than eleven years of professional experience communicating science, and has worked with organizations such as Telus World of Science Edmonton, Girl Guides of Canada, Edmonton Valley Zoo, and the Beakerhead Festival to encourage a love of nature and science in people of all ages. She is passionate about the power of experiential learning to inspire and engage, and strongly believes in conservation through education. She is a certified National Geographic Educator, and is currently working towards a Masters in Science Communication from the University of Edinburgh.
Susan May
Communications Director
Susan May brings over 20 years of communications expertise to our marketing and outreach efforts, including design of Nature Alberta Magazine and our revamped website. Susan obtained a BA with Distinction in Visual Communications Design from the University of Alberta. A firm believer that non-profits deserve creative as good as — or better than — big businesses, Susan has provided print and digital design and marketing services for numerous not-for profit organizations in the environmental education and advocacy sphere. Susan has been taking her daughter to Nature Alberta's Family Nature Nights for years and is proud to now be part of the team.
Jason Switner
Nature Alberta Magazine Editor
Jason has been wordsmithing professionally since 2002. He has a BA in English from the University of Alberta and a Broadcasting Diploma from NAIT, supplemented with professional development courses in editing and proofreading. He was a proofreader at the Edmonton Journal for six years, a creative writer at Rogers Broadcasting Alberta North for five, and has worked with Susan as a dedicated copy writer/editor for almost 20 years. Jason is excited to apply his skills to the pages of Nature Alberta Magazine to bring you a publication that is as informative and accurate as it is enjoyable. If you have an idea or article you would like to contribute to the magazine, please feel free to contact him.

Nature Alberta is incorporated as the Federation of Alberta Naturalists under the Alberta Societies Act and is a registered charitable organization.
Registered Charity
#118913896 RR0001