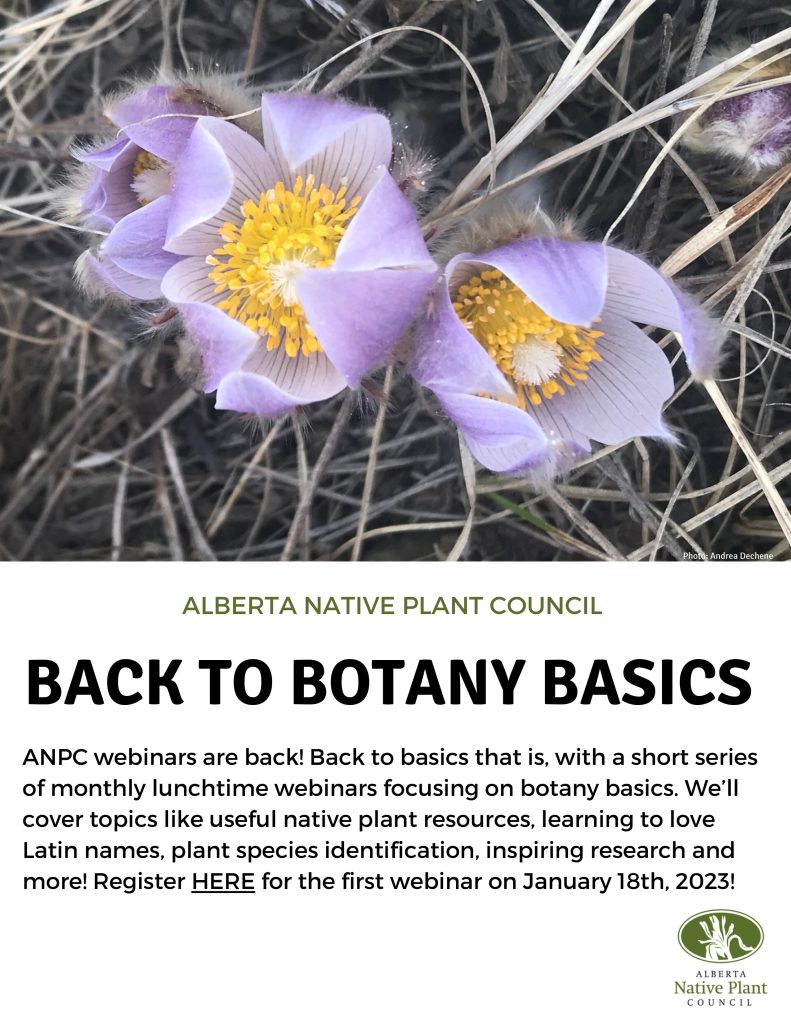 Wednesday, January 18 at Noon
Alberta Native Plant Council webinars are back! Back to basics that is, with a short series of monthly lunchtime webinars focusing on botany basics. We'll cover topics like useful native plant resources, the benefits of Latin names, plant species identification, inspiring research and more!
Join us on Zoom on January 18, 2023 at 12 PM MST as Laurie Hamilton presents useful native plant resources, and Ann Willyard helps us to learn to love those Latin names.
The recording of this presentation is available to Alberta Native Plant Council members. Become a member here: https://anpc.ab.ca/?page_id=108