#CreatingConnection – New Home, New Experiences, New Connections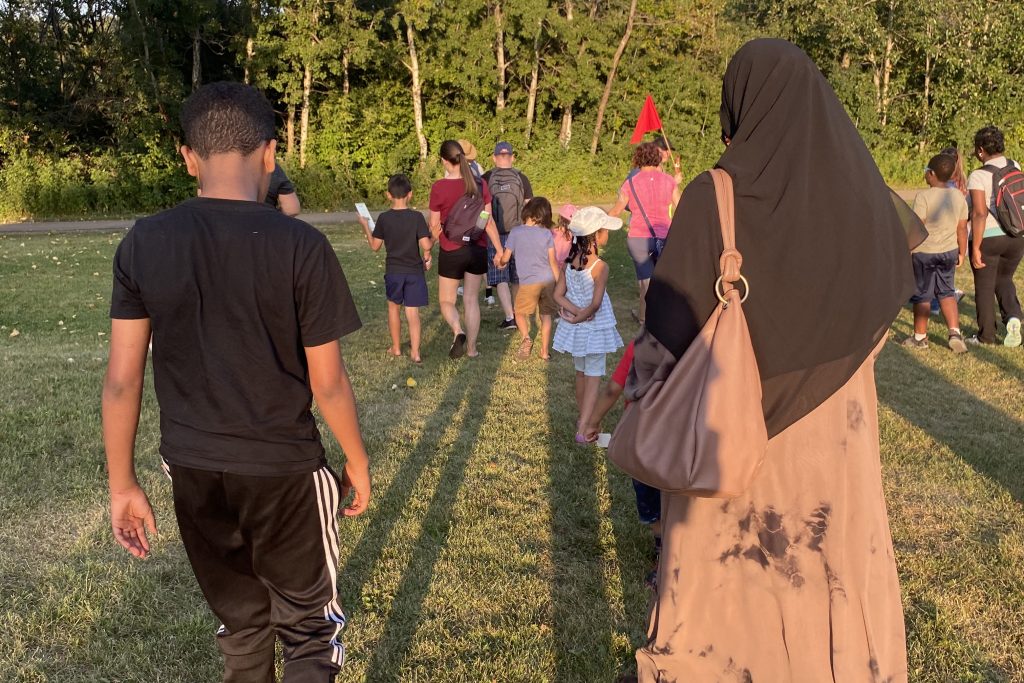 New home, new experiences, new connections.
Those of us who grew up in Alberta are fortunate enough to have a connection with nature that we might take for granted. Even in urban centres, you're never too far from a park or wooded area to explore. We grew up learning which wild-growing berries were okay to eat, and challenging our friends to see who could stuff the most choke cherries in their mouth before the tartness was just too much!
For people born here, it may just be "our backyard," but for new Canadians, it's a whole new world of unfamiliar terrain, trees, and animals. Many newcomers are very eager to learn about local plants and wildlife, to help build that sense of connection for their children in their new home. Family Nature Nights provide that special opportunity.
Hosted free of charge in city parks across Alberta, most Family Nature Nights include nature walks, guided by volunteer experts. They point out signs of animal passage like tracks, droppings, and even the ecological architecture work of beavers. They identify edible plants like saskatoons, highbush cranberries, and those tart choke cherries. They talk about plants traditionally used for medicinal purposes by Indigenous people. They also note harmful plants and invasive species. And they answer lots of questions.
We are proud to provide opportunities to learn about nature for everyone, whether you've grown up here or just arrived. No matter where you're from, we all crave connection to our natural surroundings. And the look on a child's face the first time they try a choke cherry is a special, delightfully silly moment.
Your support of Nature Alberta's outreach programs creates cherished memories. Please donate today to help us keep #CreatingConnection.