Discovering Tropical Nature with Nature Alberta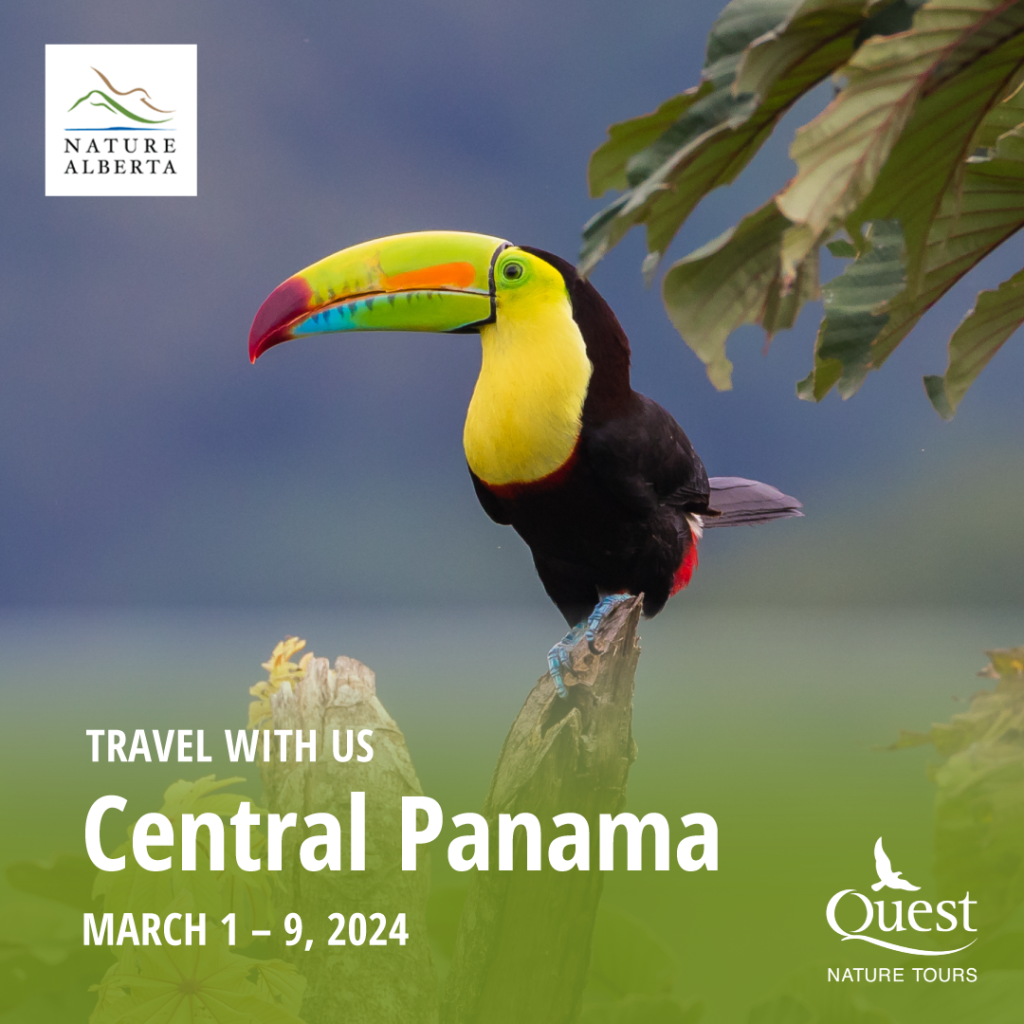 Nature Alberta is pleased to present a unique opportunity to support our community-building efforts: a tour of Panama for members and friends of Nature Alberta, March 1 – 9, 2024.
Panama offers what may be the most accessible experience of tropical nature. On this special tour of discovery, enjoy a wonderful introduction to the wildlife and wild spaces of Central America. A large and interesting assortment of birds and mammals will be the most visible actors in the natural habitats, but other wildlife and a tremendous flora are revealed as we explore at an easy pace.
In the company of your Nature Alberta host and an expert Panamanian naturalist, we focus on the heart of Panama a stone's throw from Panama City, visiting national parks and reserves and other points of interest by foot and by water. See the famous Panama Canal and later, travel west and into the hills at Valle de Antón to discover idyllic landscape defined by past volcanic activity.
Proceeds from this tour support Nature Alberta's conservation and educational programming.
To learn more about this unique opportunity, please click here.