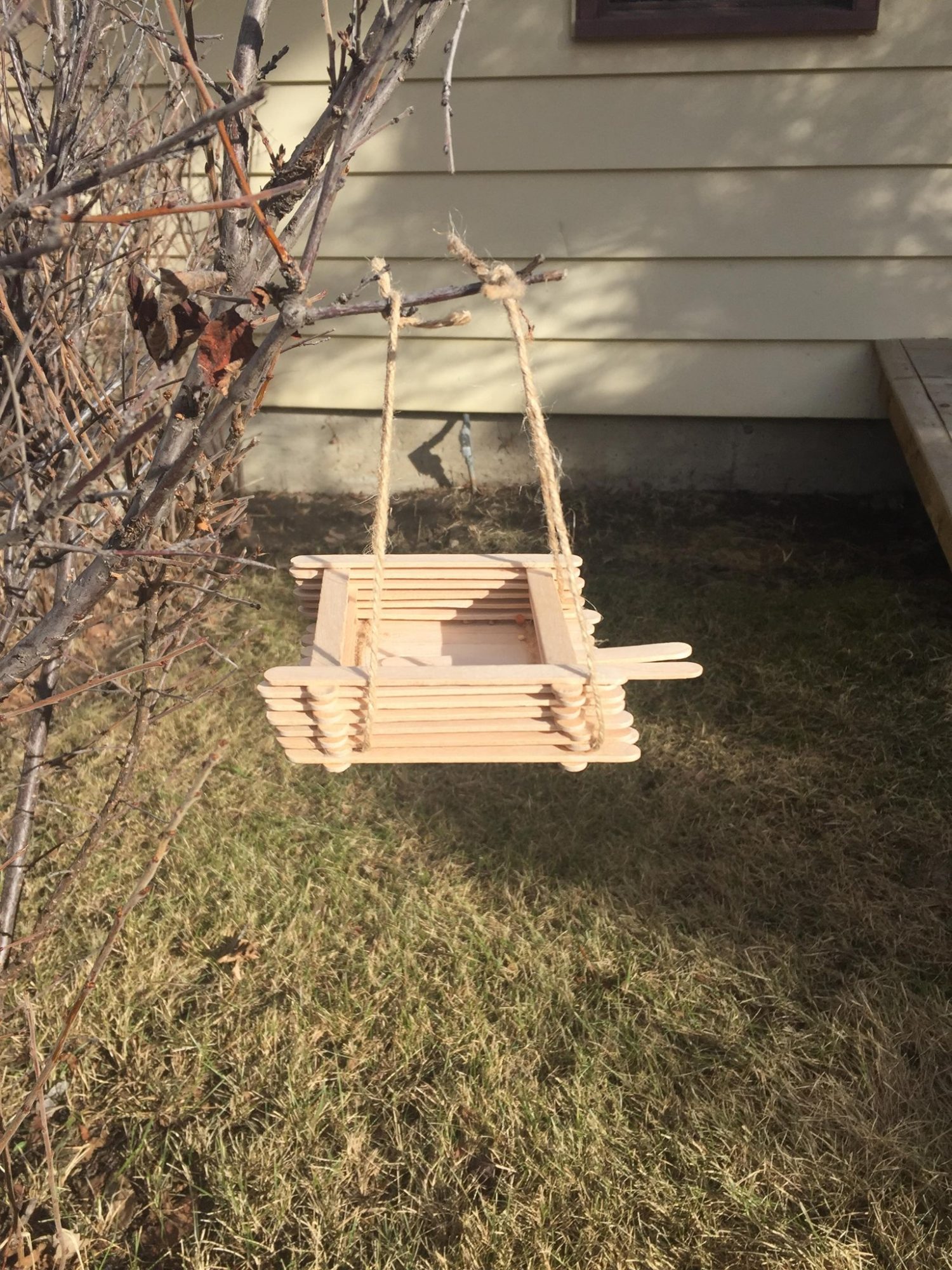 You will need:                      
40 popsicle sticks
glue
string or yarn
bird seed
Let's go!
To start, you will make a base for your feeder. Glue 11 popsicle sticks together side by side (putting glue on the long part of each popsicle stick).
Once you have finished that, glue two popsicle sticks underneath the base lengthwise, one along the top and another along the bottom of the popsicle sticks.
Let the base dry and then take four popsicle sticks and build a square.
Glue that square on top of the base and continue to create squares with four popsicles sticks, gluing them on top of each other until you have run out of sticks. You can choose to build a ledge for the birds to stand on if you want.
You will then need to tie a string or yarn onto your bird feeder and find a place to hang it.
Fill your bird feeder full of seed and watch your new friends come to visit!
Nature Alberta is incorporated as the Federation of Alberta Naturalists under the Alberta Societies Act and is a registered charitable organization.
Registered Charity
#118913896 RR0001