Nature Central Speaker of the Month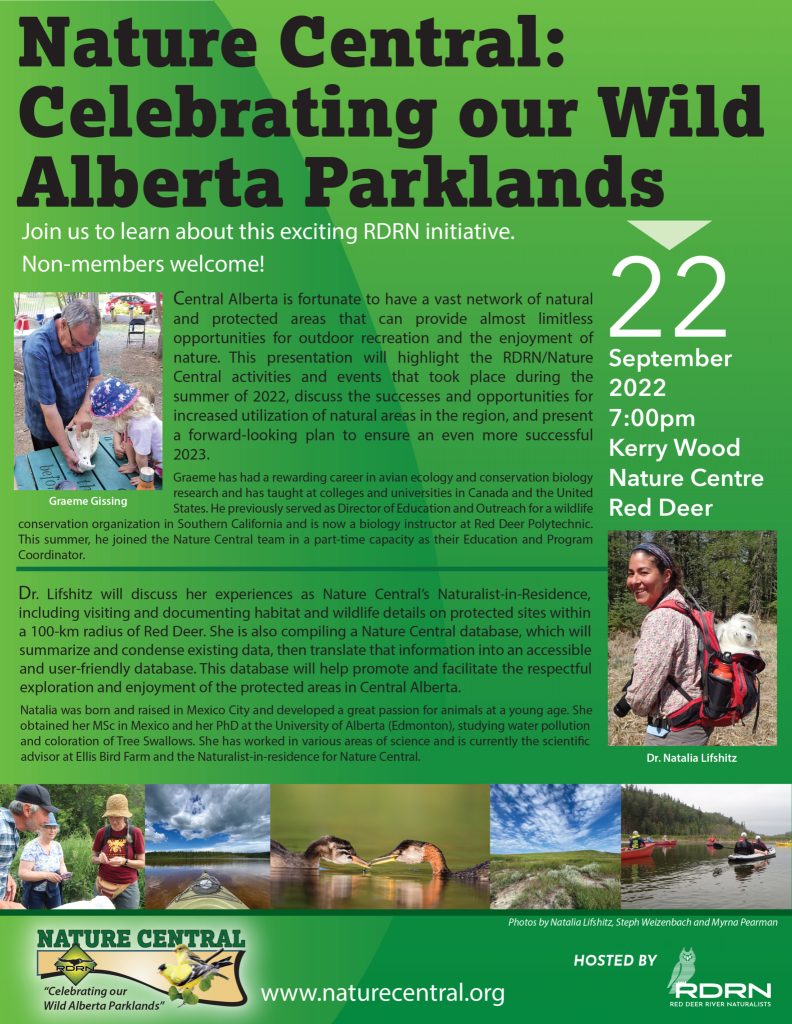 Join Nature Central on Sept 22nd at Kerry Wood Nature Centre in Red Deer for a captivating celebration of the Wild Alberta Parklands.
The presentation will include an overview of Nature Central's summer activities, opportunities for continued engagement, and discuss how to increase the utilization of natural areas in the region. Speakers include Graeme Gissing, Nature Central's Education and Program Coordinator, and Dr. Natalia Lifshitz, nature Central's Naturalist-in-Residence.