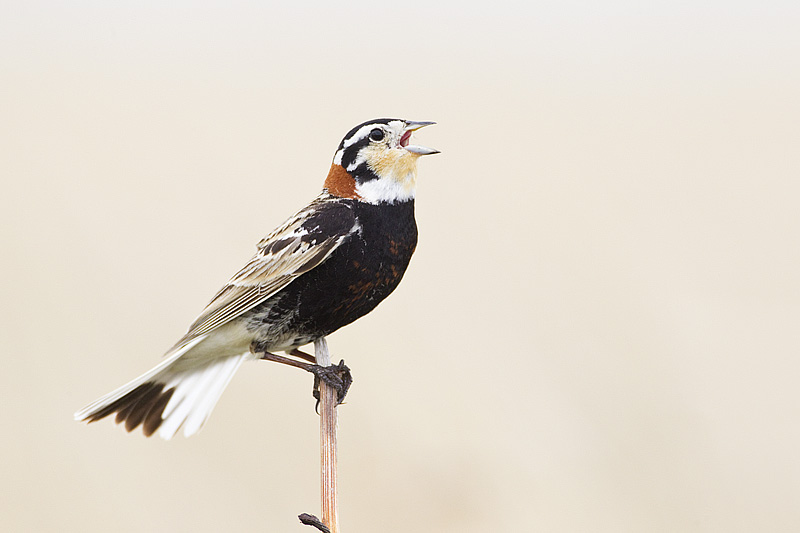 Chestnut-collared Longspur by Gerald Romanchuk
This annual fall migration of songbirds occurs from late July until late October, with early September being the peak in songbird abundance. Birds captured include warblers, nuthatches, woodpeckers, thrushes, blackbirds, orioles, sparrows and more! Join our biologists for a morning in the woods to learn about the research being conducted on our feathery friends and see live birds up close and personal!*
Hot drinks and snacks will be provided and between net checks our biologists will lead discussions about the importance of bird research, conservation, and how we can all make simple changes in our lives to become more environmentally friendly.
Nets open 30mins before sunrise and run for 6 hours, weather permitting. Weather that would prevent us from opening or force us to shut down and CANCEL banding include: rain/snow, wind >20km/hr, and temperatures below freezing.
Check the hourly weather forecast before you leave by looking at the weather forecast for Tofield, Alberta. Our on-site temperatures are usually 1-2 degrees colder than Tofield. If the overnight temperature is freezing, we will open the nets once the on-site temperature is 0C and warmer.
You may arrive at any point during the 6 hours of banding, however, the earlier you arrive, the greater your chances are of seeing birds being banded as songbirds are most active in the first couple hours after sunrise. Please park in the Visitor Parking Lot and hike into the observatory via Harrier Highway and Warbler Way unless otherwise arranged with the Head Biologist.
Dates:
Aug 19, 20, 26, 27 | Sep 2, 3, 9, 10
To book your tickets, and for more information please visit Beaverhill Bird Observatory's Eventbrite page.