Alberta Biodiversity Challenge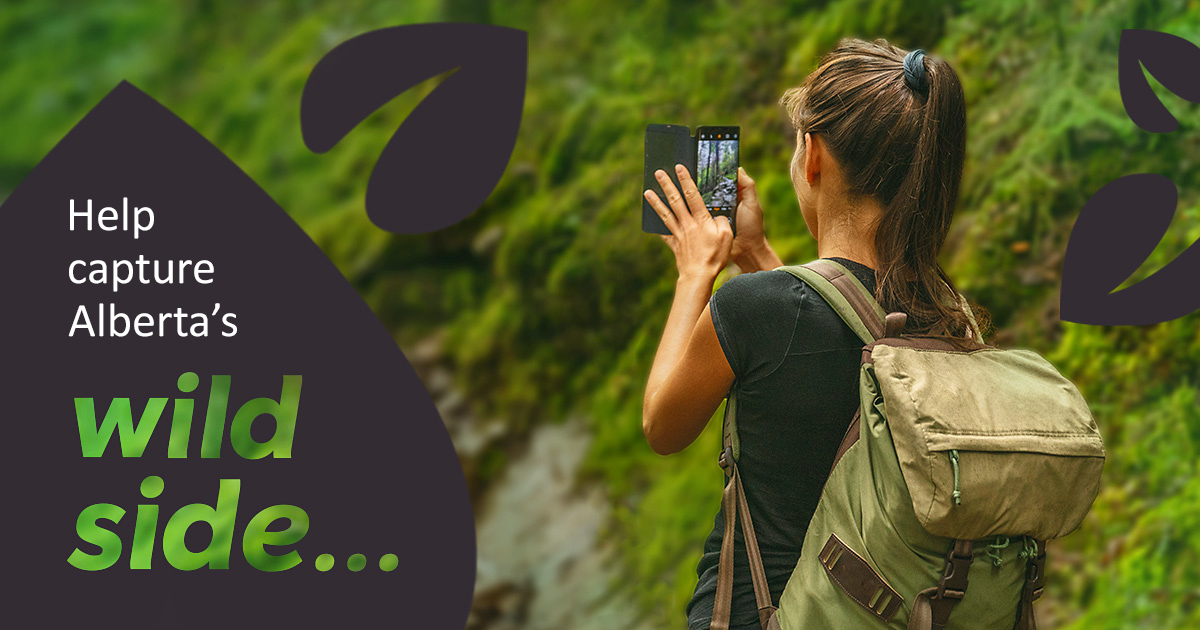 We're Calling You Outdoors!
Participate in Alberta's annual biodiversity photo BioBlitz.
The Biodiversity Challenge invites Albertans to take part in a photo BioBlitz using the iNaturalist citizen science app. Between June 8-11th, join Alberta's naturalists, species experts, and environmental groups in documenting as many species as you can! Simply upload your photos of birds, plants, mammals, moss, lichen, mushrooms and insects to iNaturalist. Your contributions will be used to help understand more about the species that call Alberta home.
If you are new to iNaturalist, please see our Getting Started Guide.
Download iNaturalist by visiting Google Play or the App Store (or visit inaturalist.ca)
Optional: Search for and join the Alberta Biodiversity Challenge project and region you want to participate in.
Take photos of biodiversity between June 8-11th
Upload your sightings to iNaturalist by June 18th - your sightings will automatically be filtered into the Summer Biodiversity Challenge results!
Cities
Parks
This year, the Biodiversity Challenge has been extended to Alberta's national and provincial parks. Visit any of our parks and natural areas during the challenge and record what you see!