Coyotes, Prey, and Birdseed Project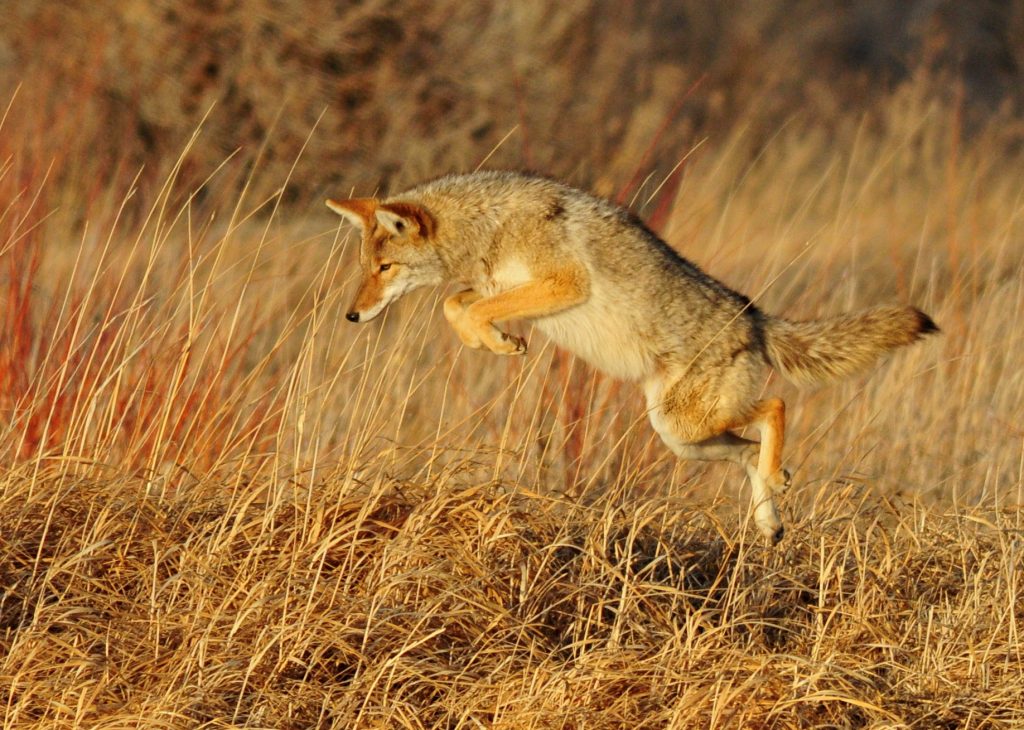 The Edmonton Urban Coyote Project began in 2009 in the lab of Dr. Colleen Cassady St. Clair, Professor of Biological Sciences at the University of Alberta. The project aims to conduct research and provide information that will promote coexistence between people and wildlife.
In Fall 2023, M.Sc. student Abby Keller will use remote cameras with track and hair tubes to study the attraction to birdseed in residential yards by coyotes and their prey. She is looking for Project Volunteers, who will help her monitor coyote and prey activity at bird feeders. Abby will install a remote camera and rodent track/hair tube at a bird feeder in the yards of project volunteers. Seed catchers will be installed at half of the yards, but every participant will receive a complimentary seed hoop at the end of the study.
Abby is currently seeking 60 volunteer households in Edmonton that have a yard that backs directly onto a greenspace (e.g., ravine or River Valley) and lacks a coyote-proof fence, and that have a bird feeder (or would be willing to install one).
If you are interested to become a volunteer of this project, or needs to find out more information, please email coyotes@ualberta.ca