#CreatingConnection – Doris' Story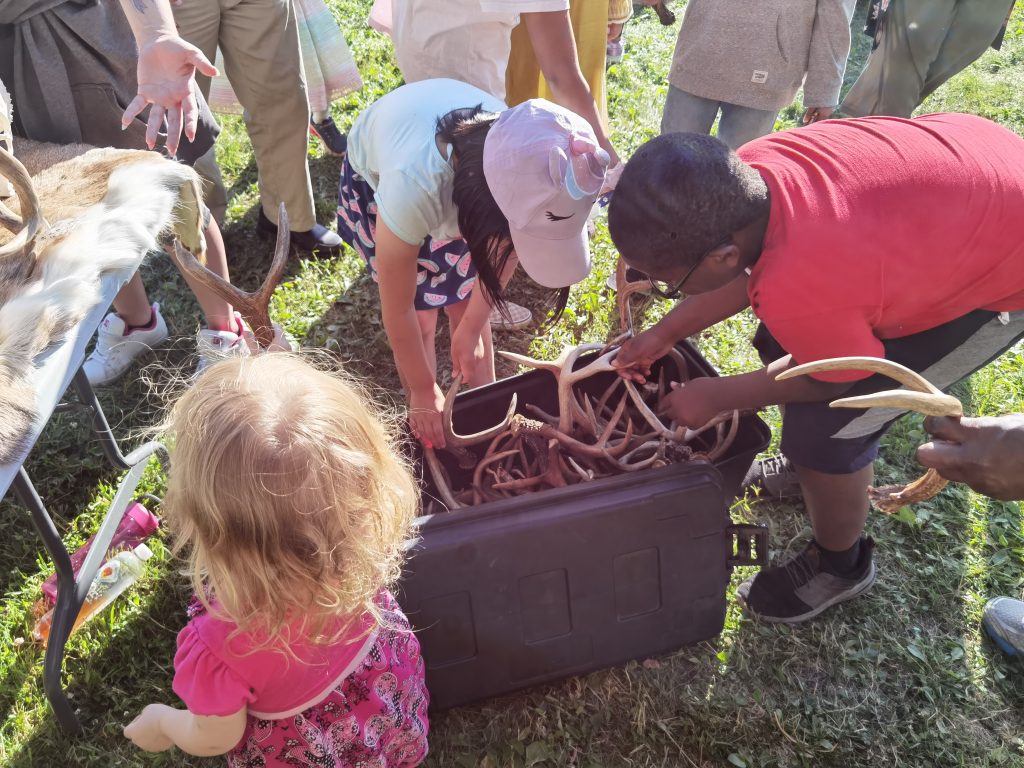 Doris' wonderfully unique donation to Family Nature Nights is sure to inspire a lifelong love of nature for dozens of kids.
"I have been an avid shed hunter for the past two decades. Finding a shed antler is an exhilarating experience. I always meant to photograph them where they lay, covered in moss and mud, to share how well hidden these woodland treasures can be. But when I spot one, I lunge in and grab it like a kid finding an Easter egg!
"When my daughter suggested donating my collection of over 90 shed antlers to a Nature Alberta Family Nature Night, I was instantly on board. My own passion for nature began in childhood, and I love the idea of getting kids connecting with nature early. Seeing photos from the event of the kids picking out their antler souvenir and hearing many thanks from kids and parents alike was very heartwarming. I was honoured to play a role in one of these wonderful events.
"The forest floor is a wonderful place to explore for budding young naturalists! It holds so many clues to the species that inhabit an area — antler sheds, tracks, disturbed vegetation from bedding spots, scat, owl castings, feathers, and so much more! I hope the families' new woodland treasures inspire them to spend time exploring outdoors together, and maybe even go shed hunting to find more!"
—Doris May
Your support of Nature Alberta's outreach programs creates treasured memories that last a lifetime. Please donate today to help us keep #CreatingConnection.