#CreatingConnection – Nick's Story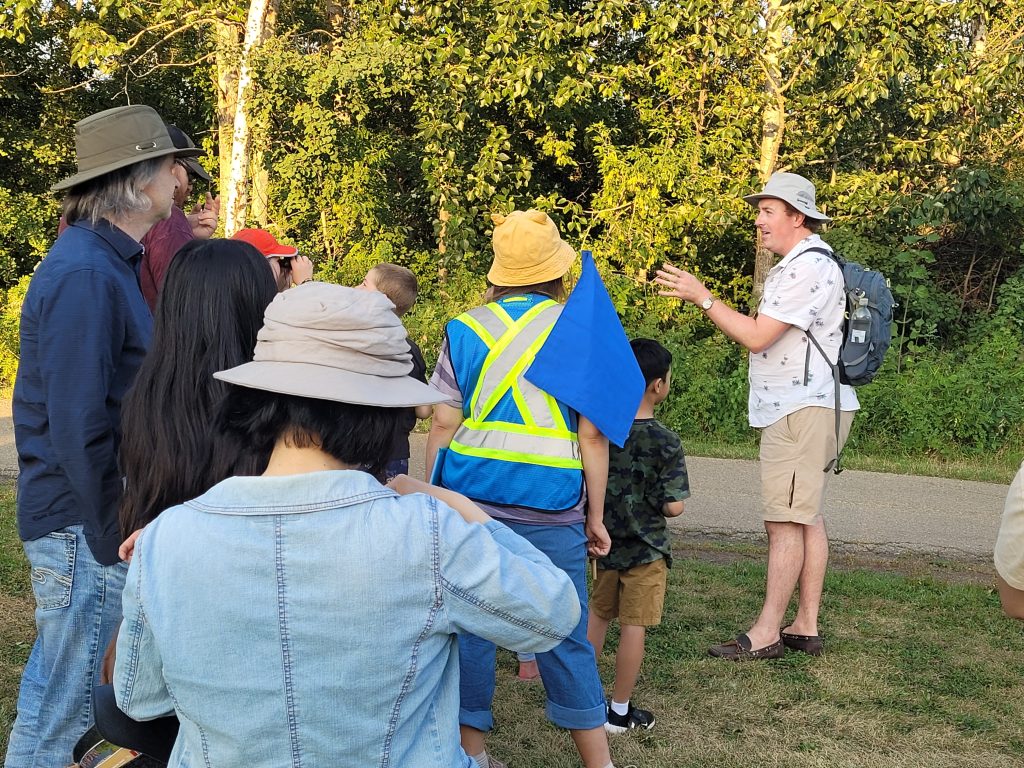 Volunteering inspires Nick's own passion for nature as he shares it with others.
"As a freelance writer, photographer, and educator focused heavily on Alberta's natural history, volunteering with Nature Alberta has provided ample opportunities to follow my interests and develop my skills while helping spread knowledge and awareness of nature in this province. I've been a volunteer with Nature Alberta since the summer of 2021, working with them on various projects, and I've thoroughly enjoyed it the entire time.
"I've been a nature walk guide and interpreter at Family Nature Nights and World Migratory Bird Day. I've also assisted in identifying species in Nature Alberta's digital photo catalogue, and have contributed written articles with photographs to Nature Alberta Magazine. I am currently looking forward to the publication of my latest article and am also slated to be a guest as part of Nature Alberta's digital speaker series.
"These volunteer activities have been immensely enriching for both my creativity and passion for nature. The Nature Alberta staff I've worked alongside have been consistently welcoming, gracious, and encouraging of all their volunteers' personal strengths and interests. Nature Alberta is very generous in showing recognition for the efforts of volunteers; I've always felt appreciated and acknowledged.
"While volunteers are an integral part of Nature Alberta's success, it's also through the care and generosity of donors that together we can continue to bring the enriching joy of nature and the outdoors to Albertans of all ages. The hard-working staff and volunteers give back all they get and then some, so I highly encourage anyone who is able to make a donation to Nature Alberta."
—Nick Carter
Your support of Nature Alberta's outreach programs helps us pass the love of nature along to the next generation. Please donate today to help us keep #CreatingConnection.