Peace Parkland Naturalists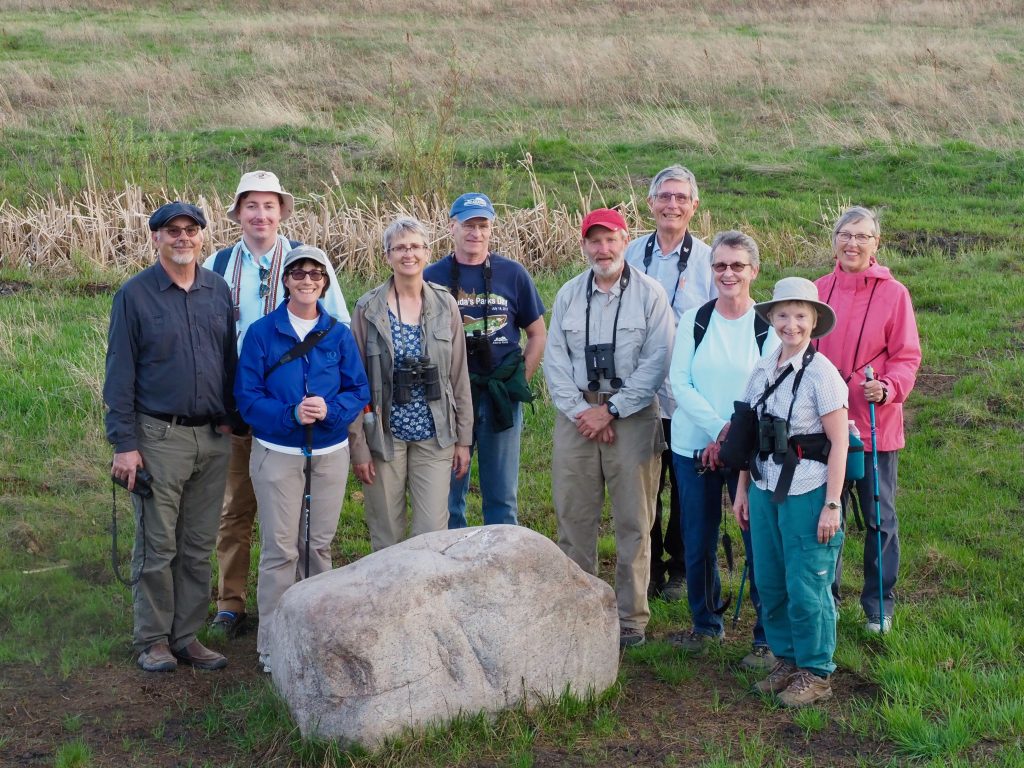 BY MARGOT HERVIEUX
The Peace Parkland Naturalists (PPN) formed in Grande Prairie in 1989 and became a member of Nature Alberta shortly after. Like naturalist groups everywhere, the PPN offer field trips, guest speakers, and a newsletter. Members actively participate in bird, plant, and butterfly counts. 
The southern Peace region is a great locale for a naturalists club. Four of Alberta's six natural region classifications lie within a 100-kilometre radius of Grande Prairie, and the Peace River Parkland exists nowhere else. 
The Peace River Parkland, the club's namesake, is a unique mosaic of grassland, aspen woods, and wetlands that is found nowhere else in the country. Because of agricultural conversion and industrial activities, less than half of one percent of this habitat remains intact. It is home to many plants, birds, and butterflies that are more commonly associated with the southern prairies. The club takes regular trips to sites like the Kleskun Hills to see prickly-pear cactus, upland sandpipers, and western meadowlarks.
Since its formation, the PPN have been involved in various advocacy projects, particularly those associated with habitat conservation and protected areas. Members of the club have served as stewards of natural areas and also provide input into provincial, municipal, and industrial planning when opportunities arise. 
Nature education is also an important role for the club and its members. In the late 1990s, the group published guidebooks to two important local natural areas: Kleskun Hill and Saskatoon Mountain. During the 17 years of the annual Swan Festival at Saskatoon Island Provincial Park, members have also led bus tours and assisted with trumpeter swan education activities. In the last few years, a Nature Kids chapter started up in Grande Prairie and PPN members regularly assist with field trips and events like BioBlitzes, engaging the public in collecting species data and learning about local biodiversity. 
Northern Alberta has far more wild places than the rest of the province but there are also far fewer residents who, like the Lorax, will "speak for the trees." PPN members should be proud of the fact that they are recognized not only as a source for answers to questions about birds and bugs, but also as a credible voice for habitat conservation in the region. 
Margot Hervieux is a founding member of the Peace Parkland Naturalists and a longtime Nature Alberta board member.
This article originally ran in Nature Alberta Magazine - Summer 2020.