Red Deer River Naturalists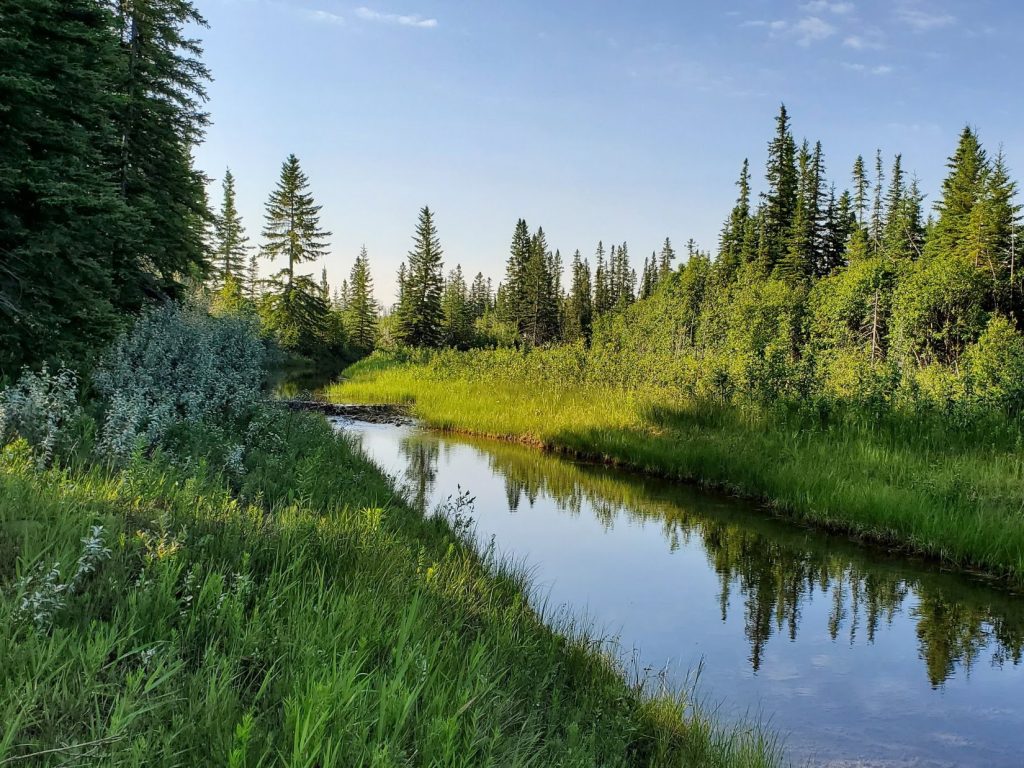 BY MYRNA PEARMAN
The Red Deer River Naturalists (RDRN) can trace the organization's history back over 120 years, to the Northwest Entomological Society, founded in Blackfalds in 1898 with the objective "to classify the flora and fauna of the Northwest Territories." The Society spent the next few years building up its collection of butterflies, beetles, and "other natural wonders" and establishing local Field Clubs. 
After the Society's dissolution in 1902, it was replaced by the Alberta Natural History Society (ANHS), formed in Innisfail in 1906. They established other branches as well as small natural history museums and nature programs across the province. The ANHS counted among its members many renowned entomologists and naturalists. Unfortunately, ANHS branches declined as the founding members moved away or died in the late 1920s and early '30s. Remaining members, especially Red Deer's famed Kerry Wood, continued work on conservation and educational initiatives.
ANHS was relatively quiet until the early '70s, when growing public concern about pressing environmental issues gave rise to renewed interest in the club, which was then renamed the Red Deer River Naturalists. 
In the 1980s, RDRN was actively involved in the planning and development of Waskasoo Park in Red Deer and the official protection of Gaetz Lakes Sanctuary. RDRN also supported a biological mosquito control program, helped establish Ellis Bird Farm, launched the Habitat Steward Program, relaunched the annual Christmas Bird Count, and became stewards of three natural areas. 
Through the years, RDRN has been active on many fronts, including lobbying against developments in national parks and other ecologically sensitive areas and being proactively involved in both municipal and provincial environmental issues. Monthly meetings and a newsletter have kept members informed and engaged, and an annual Owl Award recognizes an outstanding member.
In the 2000s, RDRN received an Emerald Award for environmental excellence, published NatureScape Alberta (with Nature Alberta) and the Mountain Bluebird Trail Monitoring Guide, launched a Young Naturalists Club, secured a permanent office at Kerry Wood Nature Centre, hosted popular plant and bird focus groups, celebrated our 100th anniversary by hosting a second Nature Canada conference, published a bird checklist and two birding trail guides, and supported initiatives at Ellis Bird Farm and Medicine River Wildlife Centre. 
In 2020, RDRN received an unexpected bequest, resulting in the establishment of an RDRN Endowment Fund for Nature through the Red Deer and District Community Foundation.
Most recently, RDRN has updated our strategic plan, co-sponsored — with Nature Alberta — the Nature Central program to celebrate local protected areas (naturecentral.org), relaunched the Habitat Steward program, and launched an Adopt-a-Stream program. With committed volunteers supported by a part-time Managing Director, RDRN's future plans include supporting more conservation initiatives and community engagement.
To learn more about RDRN's programs and events and to join or support us, visit rdrn.ca.
Myrna Pearman has been a member of RDRN since the early 1980s. She has held various positions, including President, Speaker Coordinator, Christmas Bird Count Coordinator, Habitat Steward Coordinator, and Volunteer Board Liaison for Nature Central. She has also been the RDRN newsletter editor for 30 years.
This article originally ran in Nature Alberta Magazine - Winter 2022.