Amphibians & Reptiles Presentation by Kris Kendell, ACA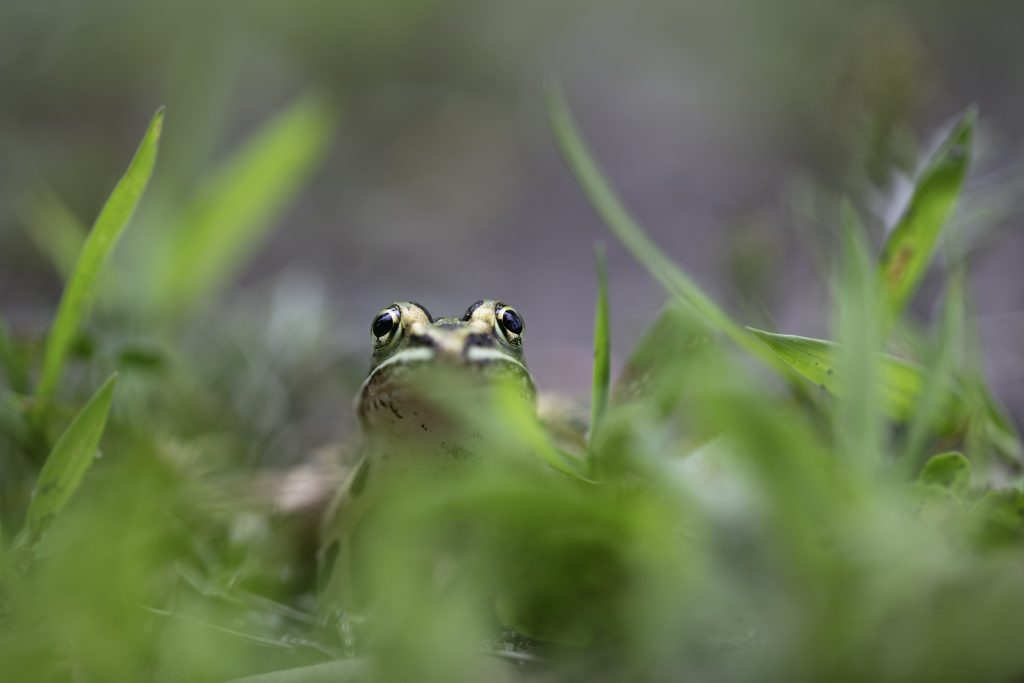 Northern Leopard Frog by Lorie Shaull
Join Kris Kendell from the Alberta Conservation Association for this educational presentation about amphibians and reptiles. Learn best practices and pointers to add observations of Alberta's reptiles and amphibians on iNaturalist for the upcoming BiodiverCity Challenge from June 9-12!
Edmonton's greenspaces provide more than quietude from hurried urban lives. They also provide us places to connect with nature. Edmonton's river valley and ravine lands provide homes for frogs, toads, salamanders, and gartersnakes—where shelter, food, water, and space match their needs. Naturalized city parks and gardens that have a connection to natural spaces may also support these fascinating animals. You may not need to look much further than your own property to spot an amphibian or gartersnake! Although often overlooked, amphibians and gartersnakes contribute to the biodiversity of Edmonton and in a sense, enrich our lives. Finding a salamander or gartersnake can be quite thrilling and a wetland alive with the sound of calling frogs can be a welcome harbinger of spring. To find the best places to watch for amphibians and gartersnakes, it can be helpful to first understand their preferred seasonal habitats. Join Kris Kendell, biologist with Alberta Conservation Association, for an introduction to the amphibians and gartersnakes of the Edmonton area. During the presentation you will learn how to properly identify local amphibian and gartersnake species and when and where to look for them.
Register for the event here:  https://us06web.zoom.us/meeting/register/tZAvdO6hqz4oGNJaJECW3OODlcNNTKLR223h
After you register, a Zoom link will be emailed to you.
This presentation is not being recorded so make sure to mark your calendar!