Autumn Leaves Placemat Craft
Autumn Leaves Placemat Craft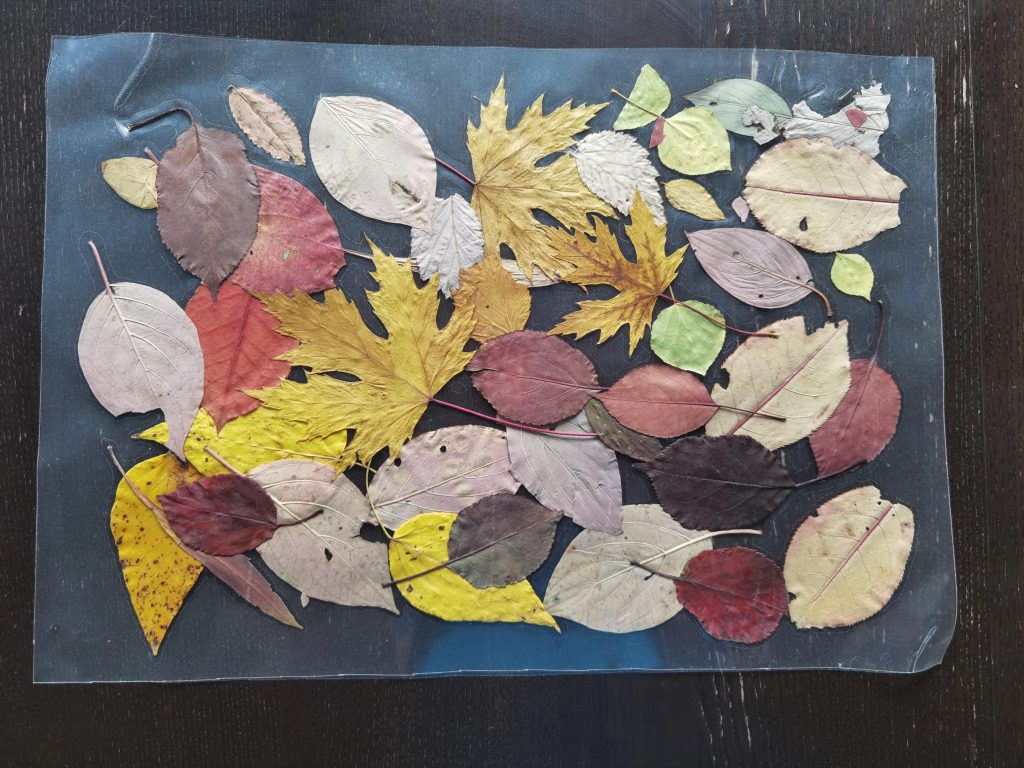 What you need:
Recycled cardboard and paper
Something heavy
Clear, self-adhesive plastic (ex. Mac Tac, contact paper, clear shelf liner)
Assorted leaves
Scissors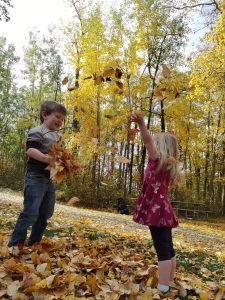 Step 1: Go for a nature walk anywhere there are trees and shrubs with colourful leaves. Bring a zip-up binder or container to collect your leaves in. Look for leaves on the ground, and find leaves about to fall off of trees, shrubs, and smaller plants to get a wide variety of colour, size, and shape for your craft. Make sure you take time to enjoy the crunchy leaves.
Step 2: Using recycled cardboard and paper, lay your leaves out flat, sandwiched between layers of cardboard and paper. Place something heavy on top, like your copy of the Atlas of Breeding Birds of Alberta: A Second Look. Leave it for several days.
Step 3: Cut 2 pieces of Mac Tac approximately 30 x 45 cm and flatten them under heavy books.
Step 4: Peel off the backing of 1 piece of Mac Tac and place it sticky side up.
Step 5: Pick a variety of leaves with different sizes, shapes, and colours and place them on the sticky Mac Tac in any arrangement you like. Try to place the leaves with 1 cm of space from the edge. This will help seal the placemat.
Step 6: Peel off the backing of your 2nd piece of Mac Tac and carefully place it - sticky side down - lining it up on top of your 1st piece of Mac Tac with your special arrangement of leaves in the middle. Smooth out air bubbles and seal it by sliding your hand from side to side, over the placemat.
Step 7: For the finishing touch, cut a small amount of the Mac Tac off, all the way around the outside of your placemat.
Enjoy!
Nature Alberta's 50th Anniversary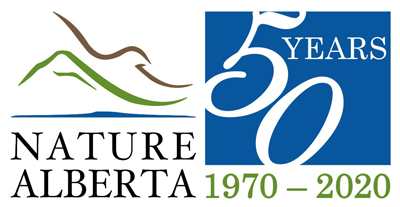 In celebration of Nature Alberta's 50th Anniversary year, through April 2021, Individual Nature Alberta Lifetime Memberships are only $10! Nature needs our help now more than ever — and there's never been a better time to show your support!

email: info@naturealberta.ca
phone: (780) 427-8124

mail: 3rd Floor, Percy Page Centre
11759 Groat Road
Edmonton, AB T5M 3K6
Nature Alberta is incorporated as the Federation of Alberta Naturalists under the Alberta Societies Act and is a registered charitable organization.
Registered Charity
#118913896 RR0001