Please follow the links provided for each event for more information and to check for any last-minute changes in venue or timing. Note that some activities require preregistration.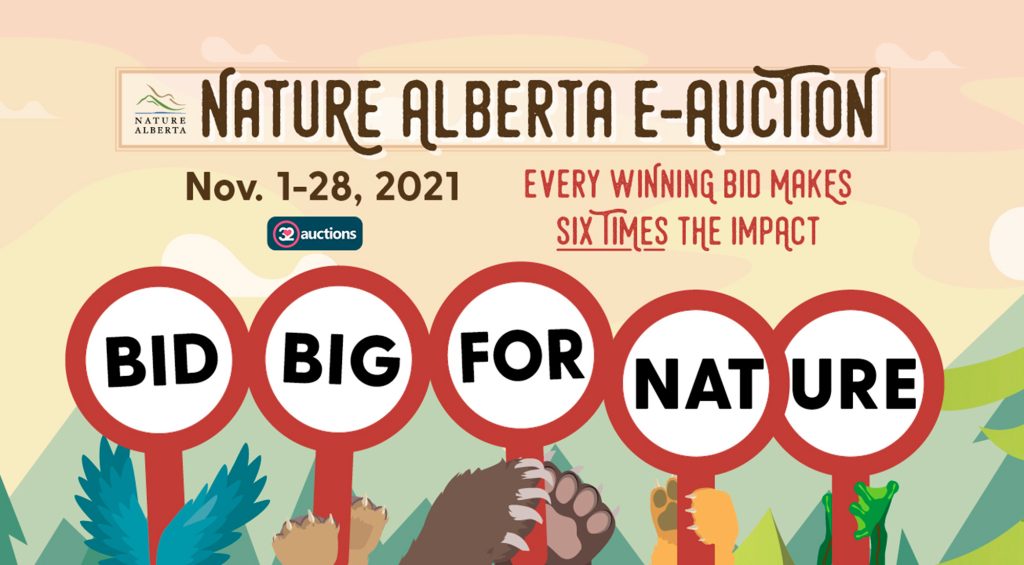 Nature Alberta E-Auction – November 2021 – SIX TIMES the Impact! Presenting the first-ever Nature Alberta E-Auction! We've curated an array of items with nature lovers in mind! Beautiful artwork and décor, books, handy items for backyard naturalists… And get a load of the EXPERIENCES, too! How about a nature hike at Lu Carbyn Nature…
Read More
December 2021 & Jan 2022 Field Trips
Read More
Dec 2021 and Jan 2022 Events in and around Medicine Hat
Read More
The Beaverhill Bird Observatory offers an exciting education outreach program called BirdSmart! Learn more here!
Read More
Nature Alberta is incorporated as the Federation of Alberta Naturalists under the Alberta Societies Act and is a registered charitable organization.
Registered Charity
#118913896 RR0001