Please follow the links provided for each event for more information and to check for any last-minute changes in venue or timing. Note that some activities require preregistration.
Hybird event – both in-person and digital seats are available
Fri, Dec 2 at 2 pm
Read More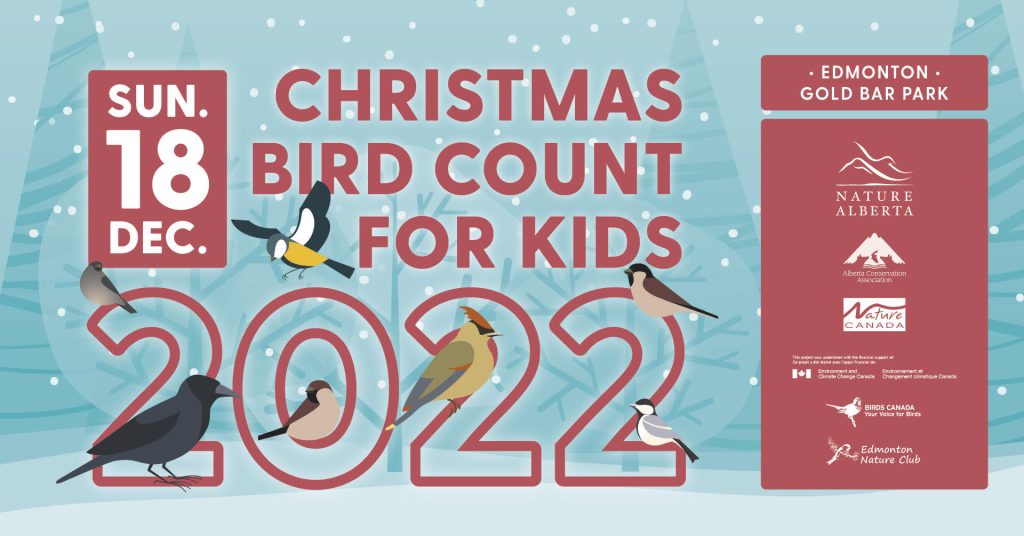 Sunday, Dec 18 in Edmonton
12:30 pm – 2:45 pm OR 1:45 pm – 4:00 pm
Read More
Edmonton Nature Club: Bird Studies
Recording Now Available
Read More

Nature Alberta is incorporated as the Federation of Alberta Naturalists under the Alberta Societies Act and is a registered charitable organization.
Registered Charity
#118913896 RR0001