Watch for birds and colour in the corresponding square on the Bird Bingo Card to try to get a vertical, horizontal, or diagonal line for "Bingo!" Challenge yourself to fill in the entire card to become a Blackout Birding Expert!
Read More
Nature Alberta's 50th Anniversary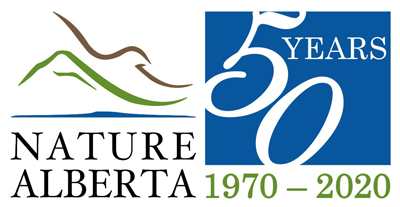 In celebration of Nature Alberta's 50th Anniversary year, through April 2021, Individual Nature Alberta Lifetime Memberships are only $10! Nature needs our help now more than ever — and there's never been a better time to show your support!