Volunteer at AISC Casino Fundraiser!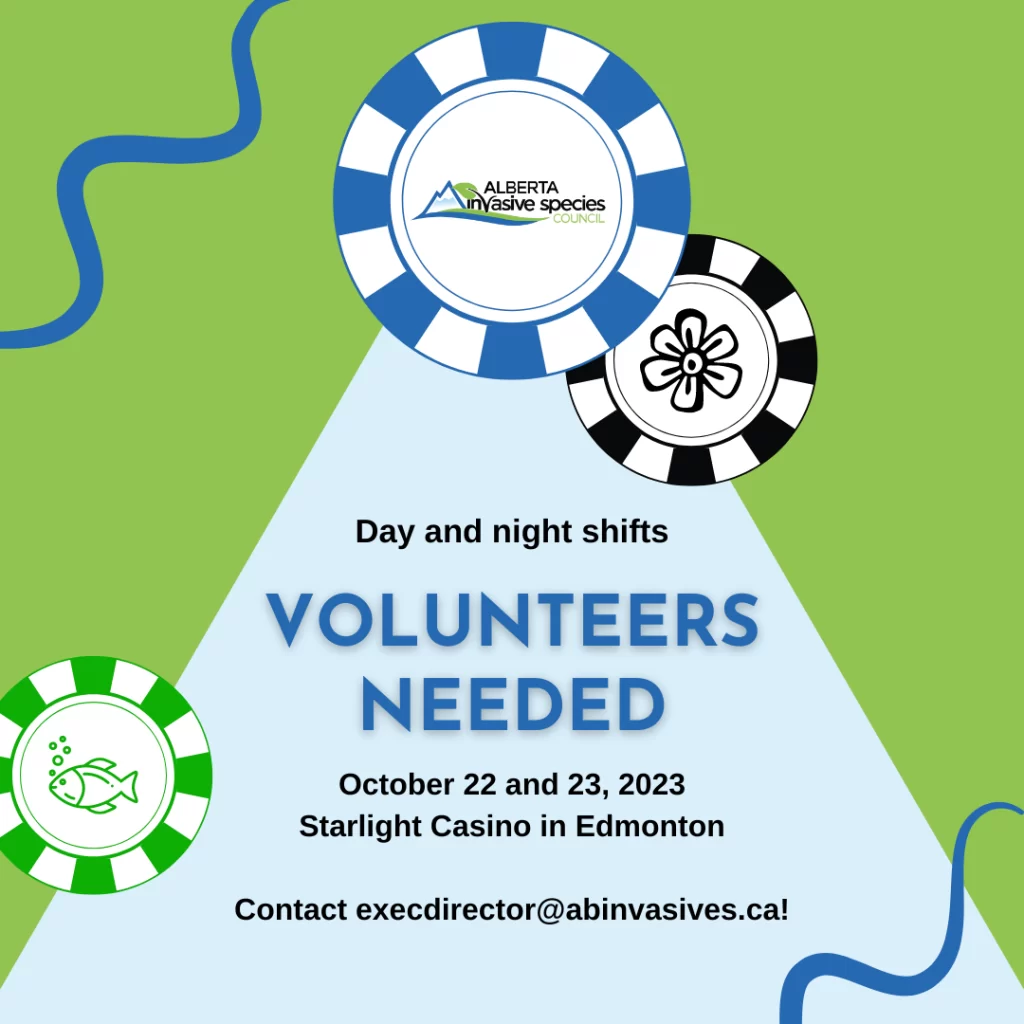 The Alberta Invasive Species Council's (AISC) next fundraising casino will be held on October 22 and 23, 2023 at Starlight Casino in Edmonton! These fundraisers are crucial to the AISC's financial sustainability of the organization and are looking for volunteers to support at this event. Volunteers working more than one shift must hold the same position and are required to have a government-issued ID with them during the event.
Please email info@abinvasives.ca with the date and times (only night shifts left!) you are available to help out!